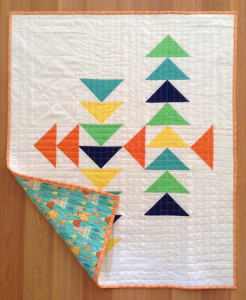 Being a member of the Oahu Modern Quilt Guild will confer both national Modern Quilt Guild benefits and local benefits!
Complete information about Modern Quilt guild benefits can be found here, but some highlights include:
Membership card
Free monthly pattern
Free webinars covering a wide range of sewing and quilting topics
Opportunity to participate in (national) challenges
Also, Oahu Modern Quilt Guild members benefits include: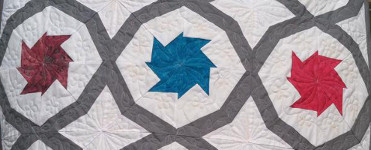 Sew-Ins
Sew-ins are held at various locations on the island, usually at Aliamanu Community Center (in Moanalua), but also at Kaneohe Bay and other locations. They can last from 4-9 hours!
Monthly Meetings
Monthly meetings are usually on the third Wednesday of the month at 6:30 pm in the Aliamanu Community Center. We have an educational program or presentation after general guild business is discussed, and we welcome all of our members to volunteer to present! Show and tell is at the end of meetings, and is always wonderful.
Educational Programs
In our first official year as a guild, presentations will usually be given by our membership — we can learn a lot from each other! The guild will also look for opportunities to invite other speakers to visit and present.
Guild Library
Our guild library is open at the monthly general meetings. Guild members can borrow up to two books at a time.
Charity Block Challenges
Our yearly goal is to donate four quilts to charity. In 2015, our first official year of guildship, we reached that goal!
Swaps
We have annual holiday party swaps and also sometimes mid-year swaps. Past swap items have included mini quilts, fabric baskets, and pincushions.
Members-only Facebook Group
Our facebook group has been a great way to build our sense of community. People have been posting to ask advice or pass on information, and they always get responses! 🙂
Local Business Discounts
Please see our Local Discounts page for the latest offers.