Business was:
Upcoming dates:

August 3 beginning paper piecing workshop
August 27 sew-in
September 9-11 our booth at Hawaii Woman Expo

Sue will be collecting and assembling blocks for Orlando Quilts for The Pulse
Gave overview of the committees that will be formed to plan for the Hawaii Woman Expo and passed around sign-up sheets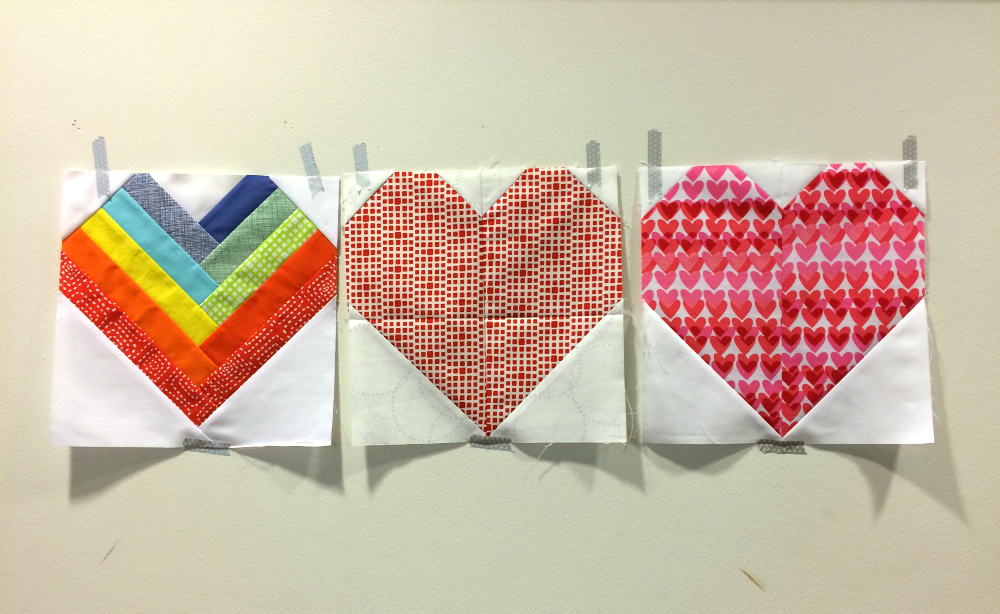 Sharon gave a fantastic presentation on the basics of English paper piecing and foundation paper piecing! She also demonstrated with a foundation paper-pieced heart block that she drafted herself.
We presented the three completed quilts and a pillowcase for Oahu Care Facility, but forgot to get photos. Here's a picture of the pillowcase made from an orphan block, though!
During show and tell, Leslie shared the Poolside Tote that she finally finished after last year's workshop.
She also made a quilt that came out perfectly, even though she said it made her brain hurt! 😀
We were lucky to have Deb Trail stop by on her way home, and she shared a gorgeous pillow cover that she made from Quilt Lovely.
Norine finished a second travel quilt after Val's fantastic Jammin' It workshop!
She also completed her quilt top from Val's stack 'n whack workshop.
Alli brought one of the travel quilts she made after Val's workshop.