We had a great time at Friday's Poolside Tote class at Hidden Yardage!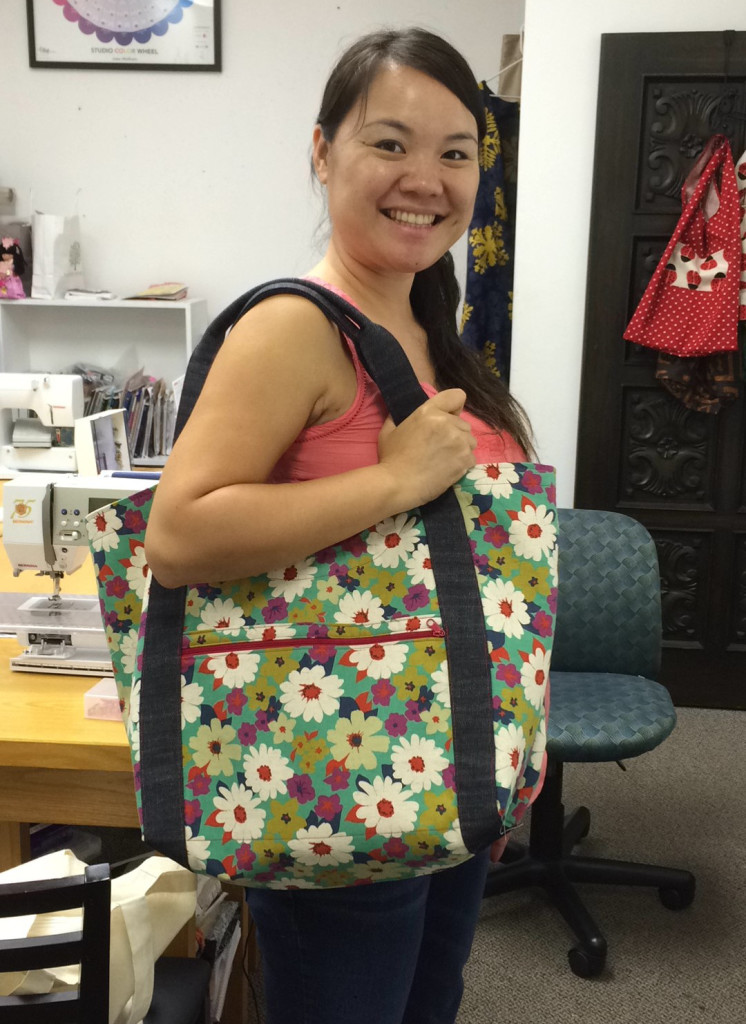 Again, I forgot to take pictures during class! But everyone sewed industriously, taking full advantage of the two ironing boards and Hidden Yardage's enormous cutting table.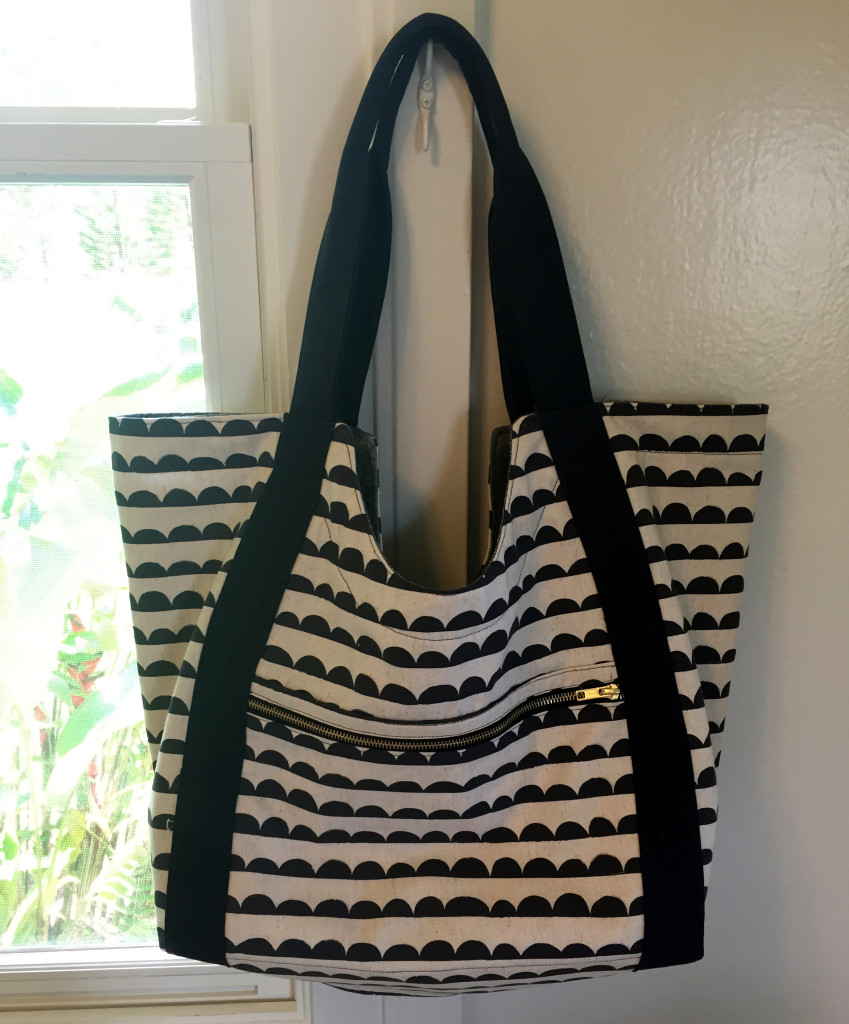 Unfortunately, classtime was too short at just three hours… if we do this again, we should probably schedule at least five.
It was great meeting a few new faces — some non-guild sewers attended the class, too!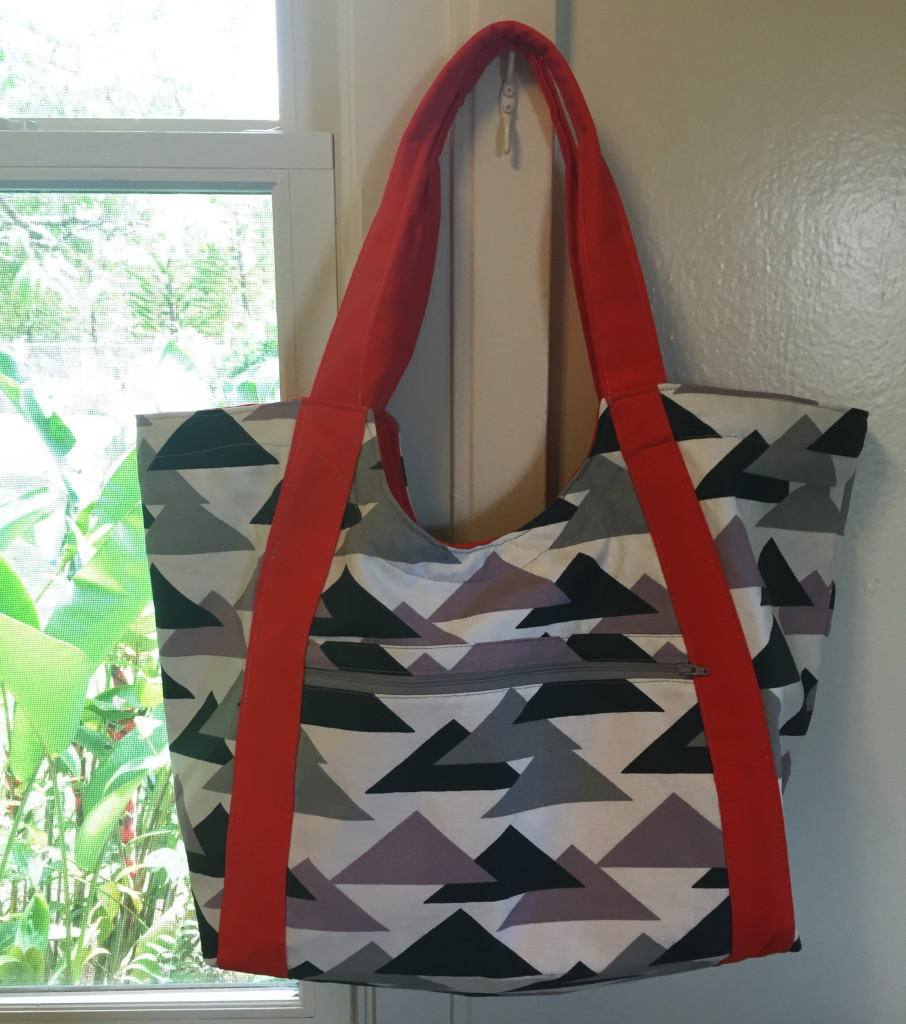 I hope we get to do this again — it was so much fun!