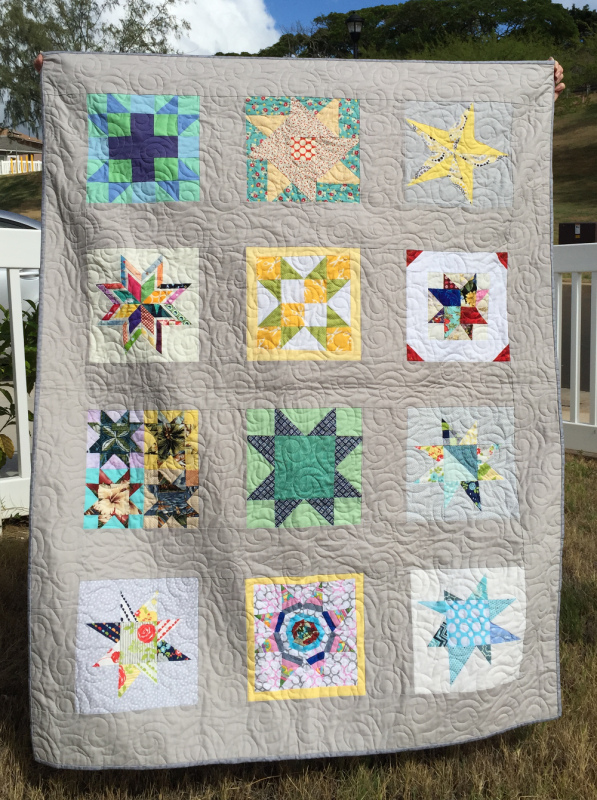 Our guild made a complete team effort to put together and donate the quilt made from our August star challenge blocks! Thanks to everyone who contributed!
12 blocks pieced and donated by membership
Sashing fabric donated by Alli
Top pieced by Jackie
Backing fabric donated and pieced by Trinia
Batting donated and quilting done by Sarah
Binding fabric donated by Sue
Bound by Alli
Label designed by Executive Board and donated by Trinia
The finished quilt was donated to the Hale Ola/Windward Spouse Abuse Shelter in Kailua.