The Robert Kaufman Kona Cotton Trunk Show is at Kaimuki Dry Goods from now til about December 16th, and then it's going to move to Sew Special on Maui. I got a chance to visit the other day, and the quilts are gorgeous!
North South, designed by Nichole Ramirez (who apparently works for Robert Kaufman in the marketing department!)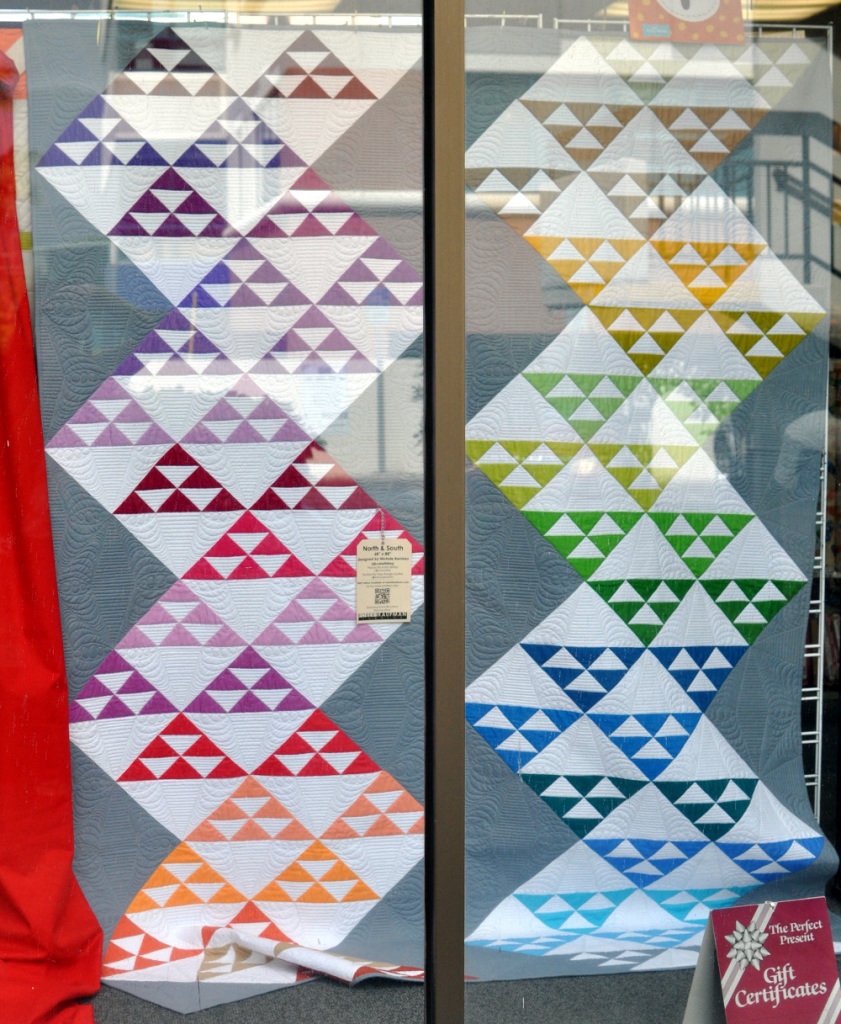 The quilting is beautiful! (The quilting on many of them were amazing, but this is the only one I managed to get a good close-up picture of. :} )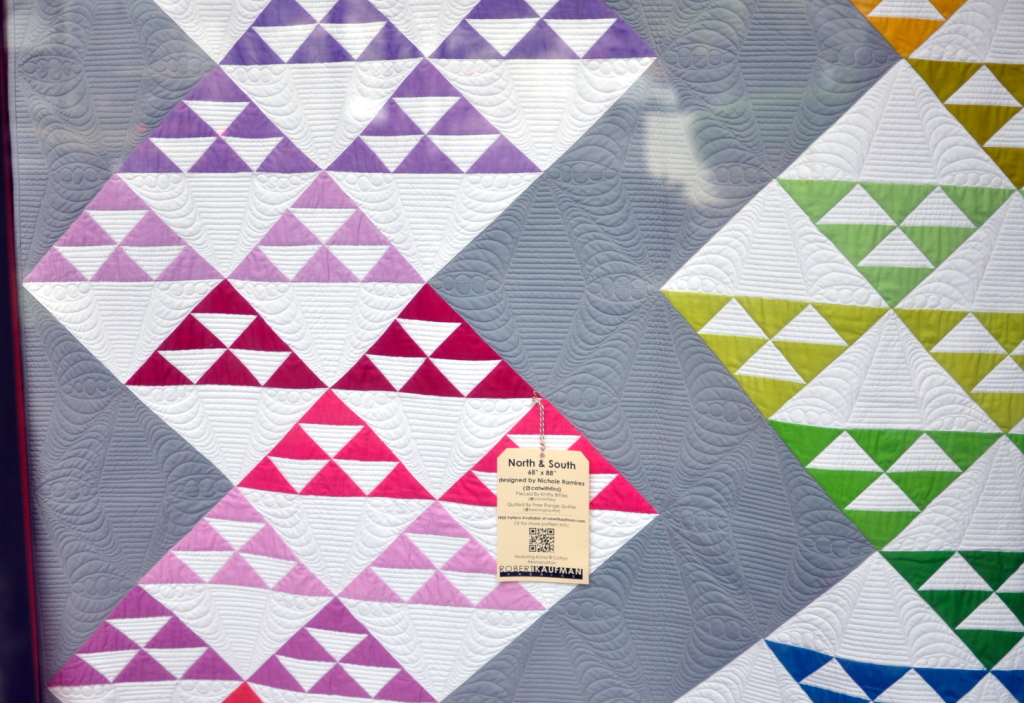 Dear Gunta, designed by Carrie Strine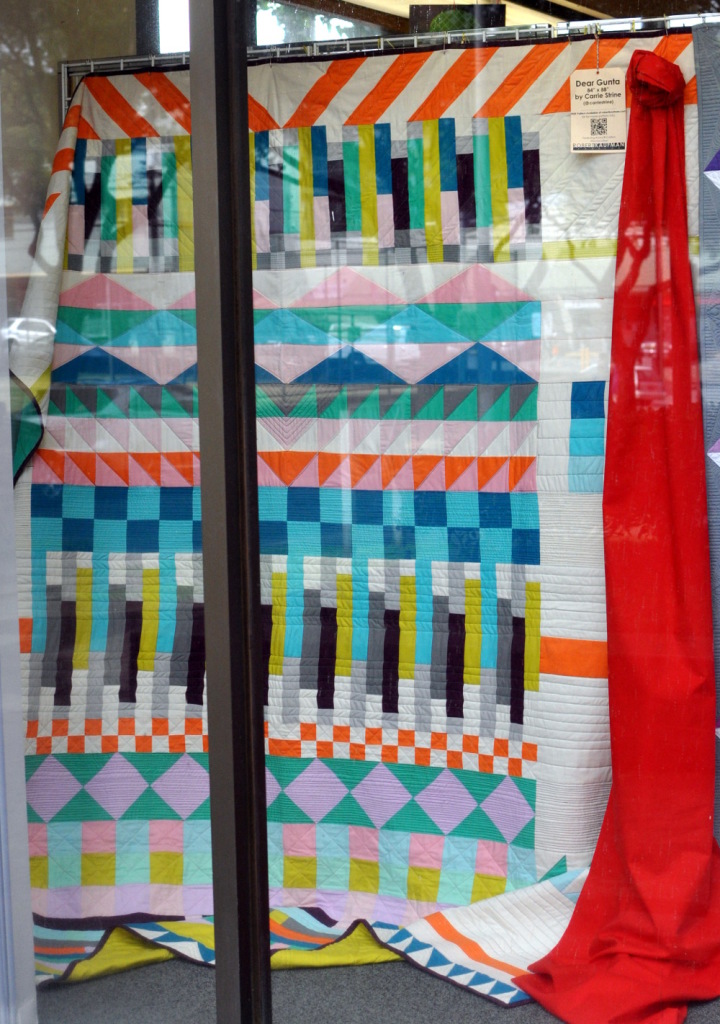 Smithereens, by Emily Cier of Carolina Patchworks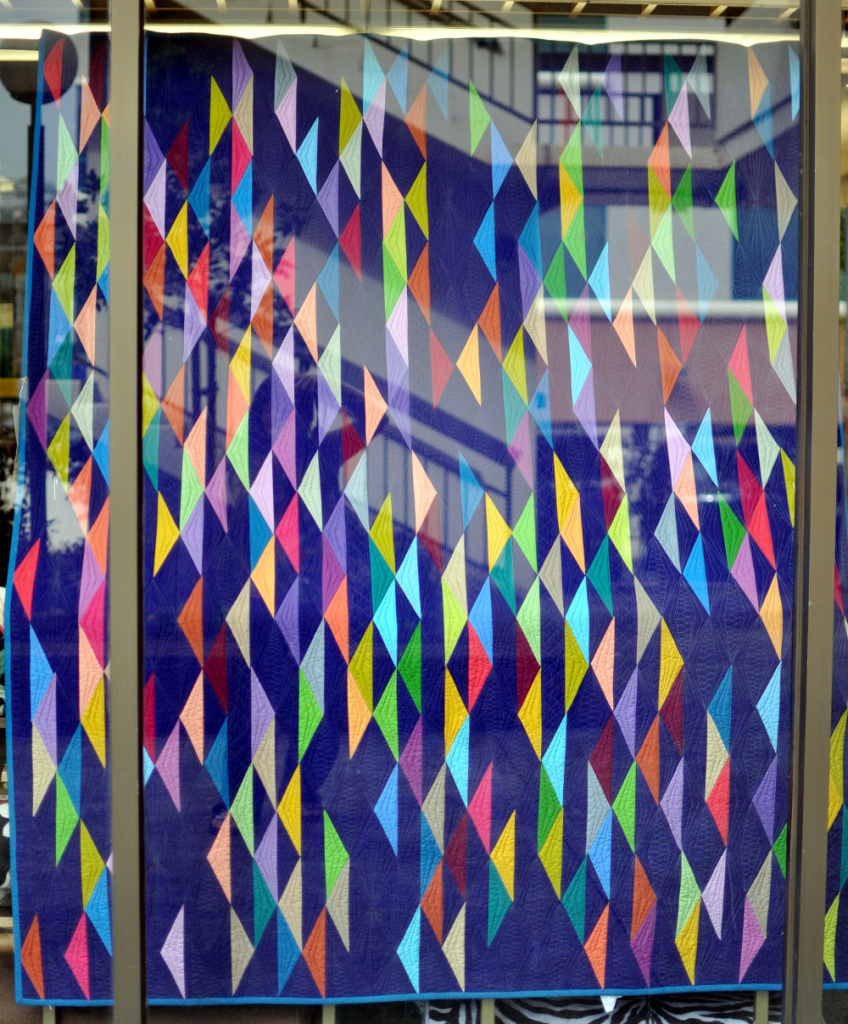 Metro Area, by Elizabeth Hartman of Oh, Fransson!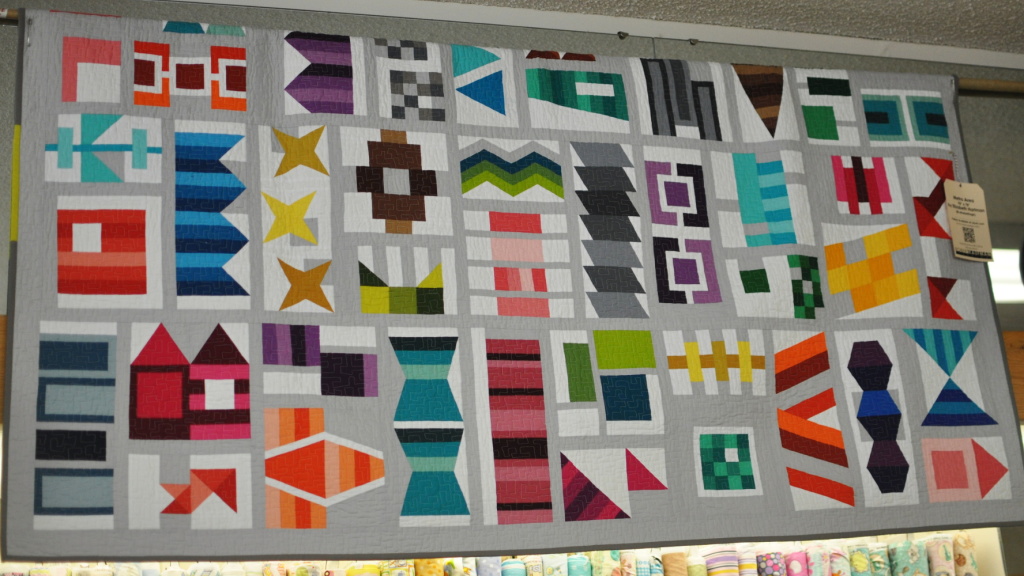 Spectrum, by Faith Jones of Fresh Lemons Quilts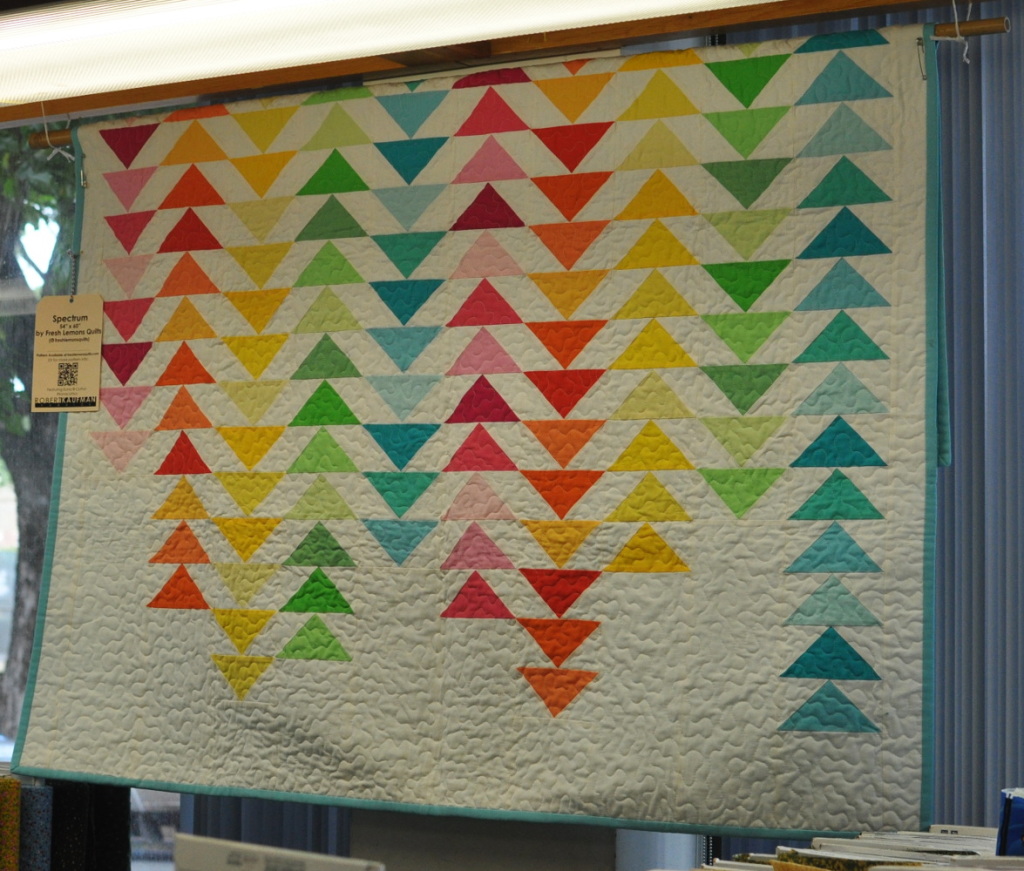 Triangulate, by Latifah Saafir of The Quilt Engineer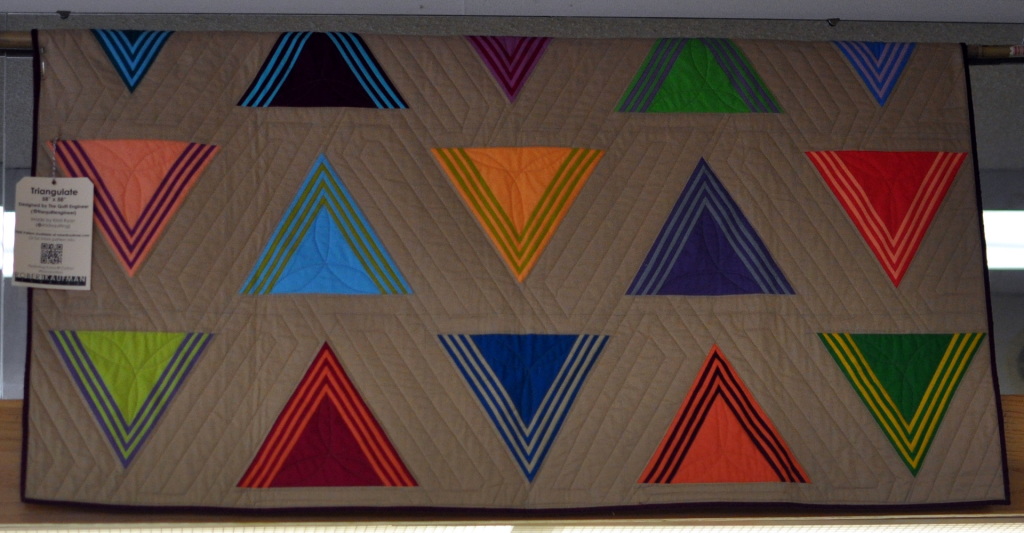 Bartow, by Carolyn Friedlander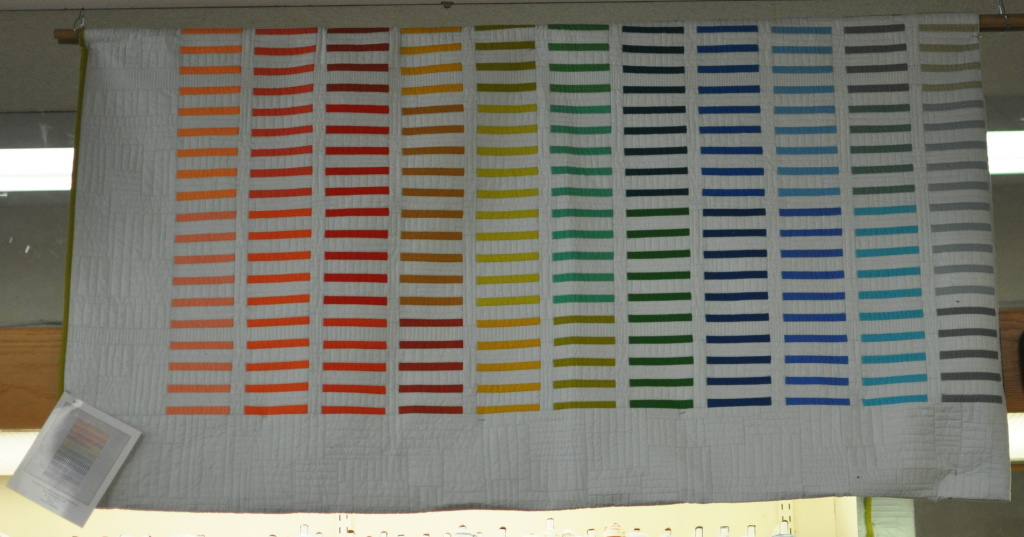 Rock Jetties, by Dorie Schwarz of Tumbling Blocks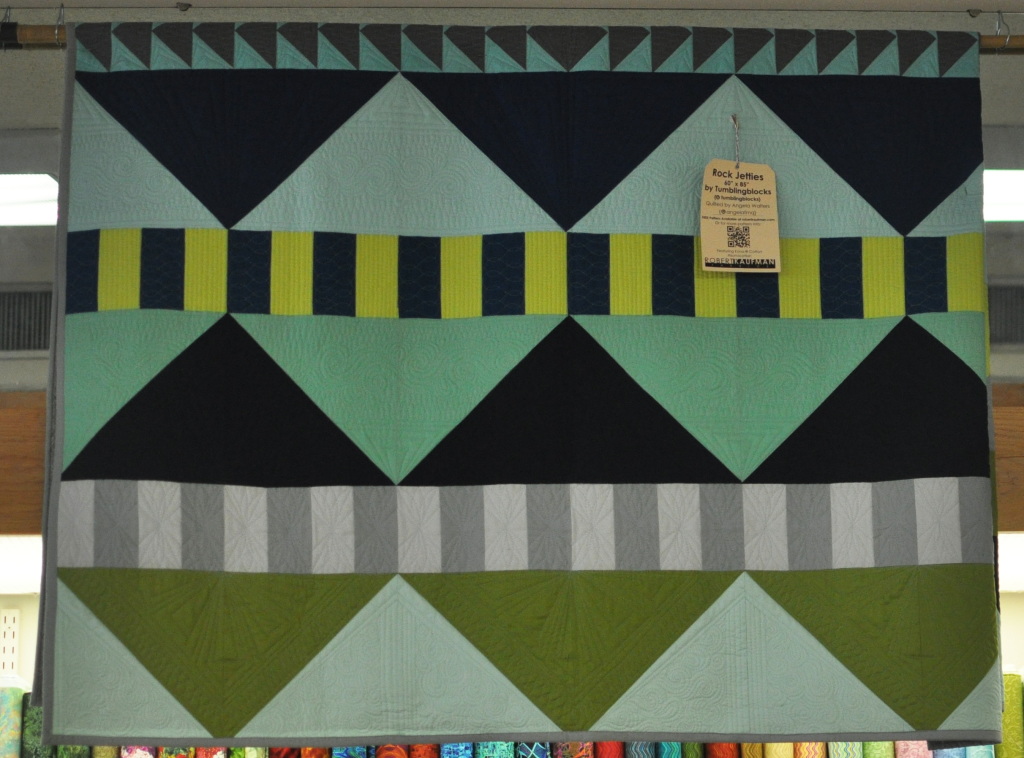 Wakefield, by Liz Havartine
(The colors came out really wrong in my picture, sorry!)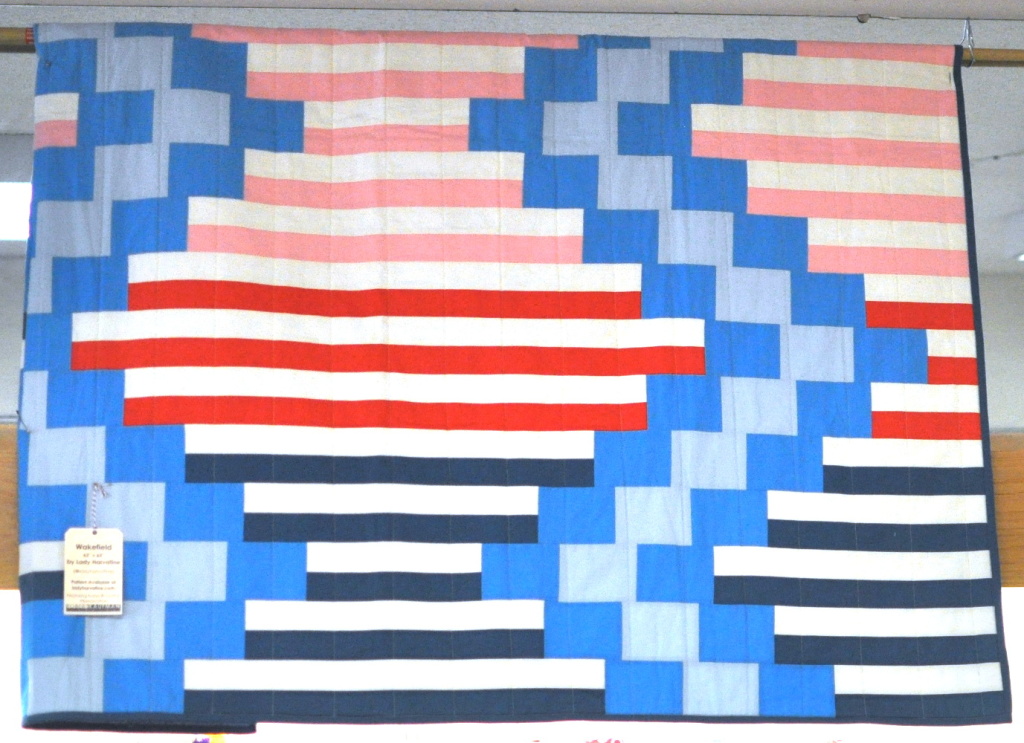 Floating Prisms, by Alex Wedgerwood of Teaginny Designs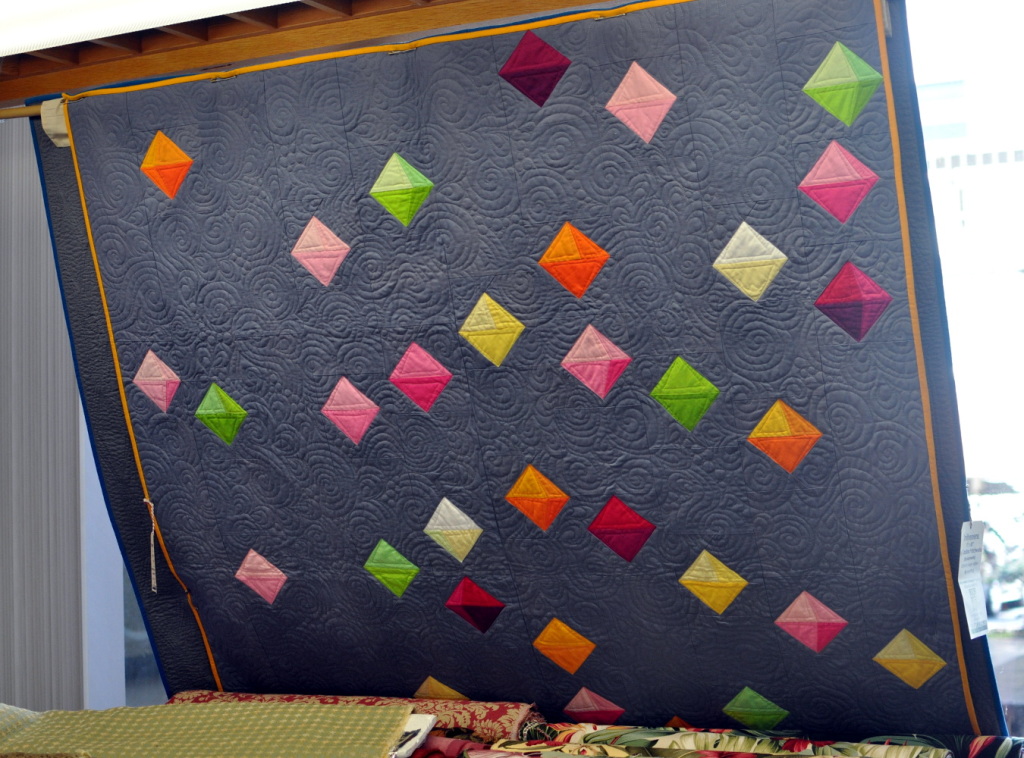 I'm glad I got a chance to see these in person!