In December, we donated our two wee animals quilts to Kapiolani Medical Center!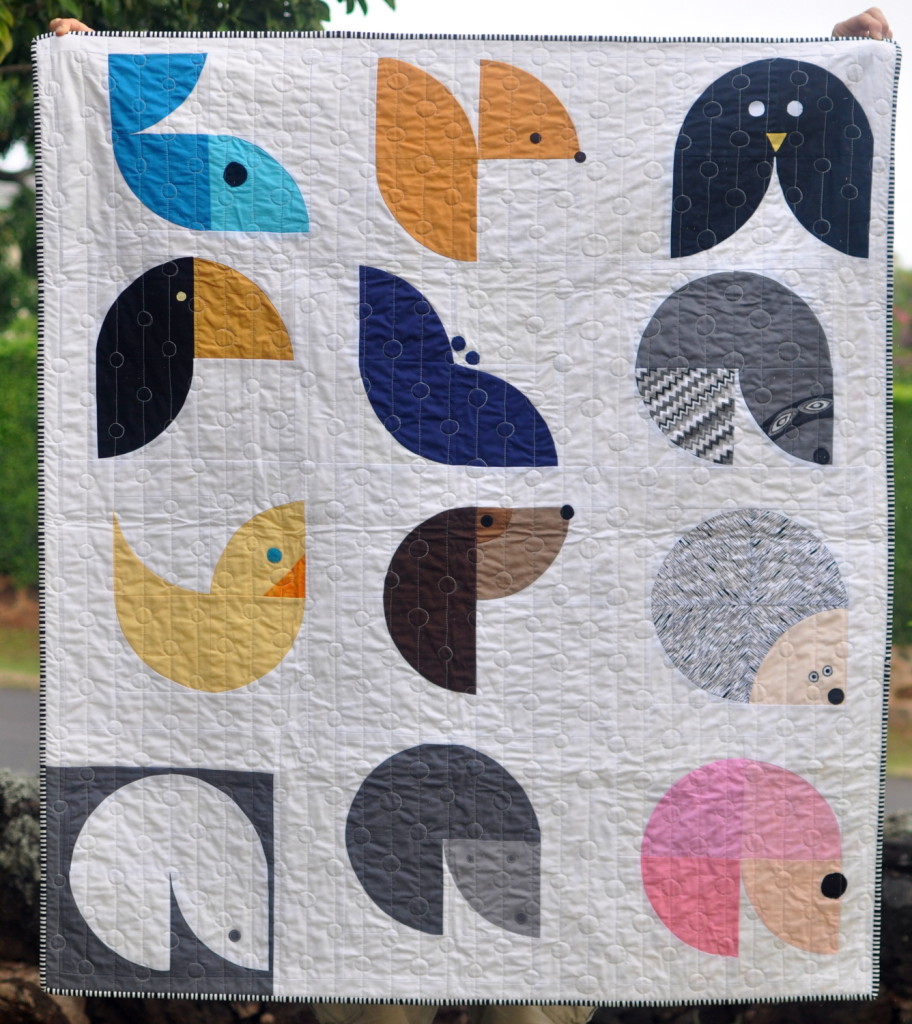 We were so happy with our members' enthusiasm and creativity, and we were all excited at the thought of new babies receiving the quilts we worked together to make.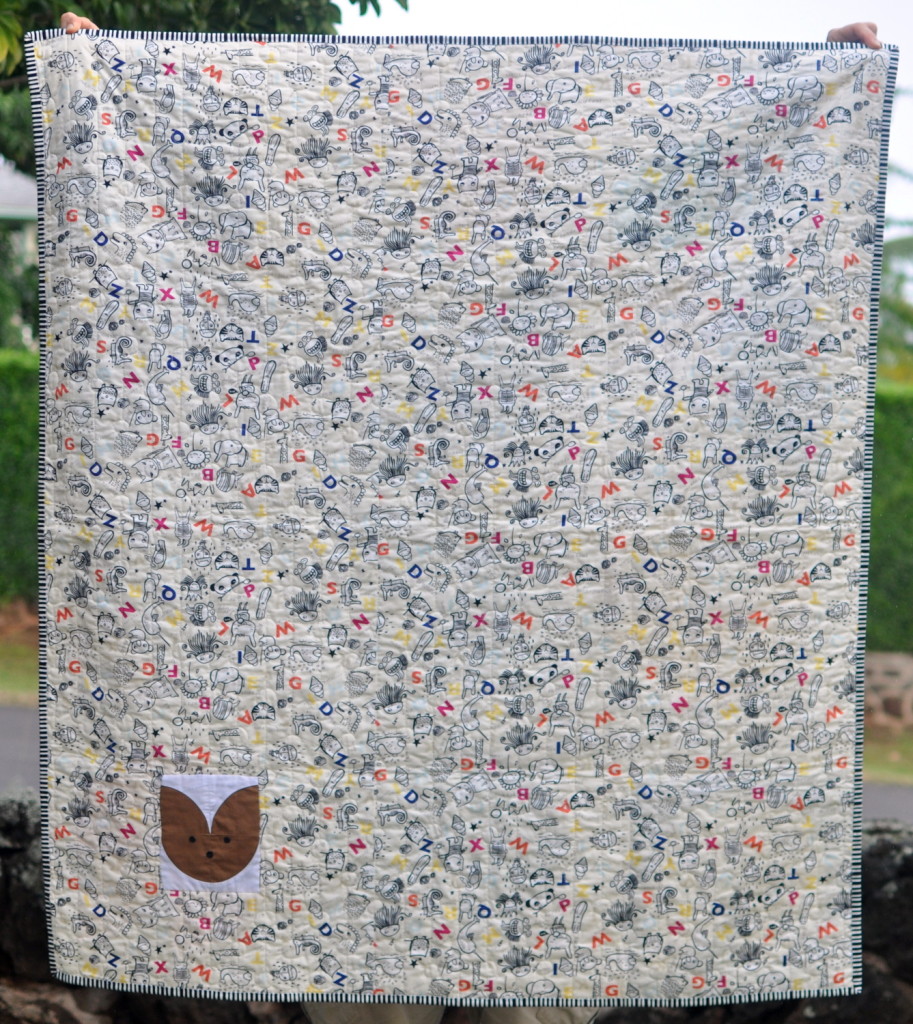 Trinia quilted clouds on one quilt, and Alli quilted dots and dashes on the other, using The Inbox Jaunt's fantastic tutorial.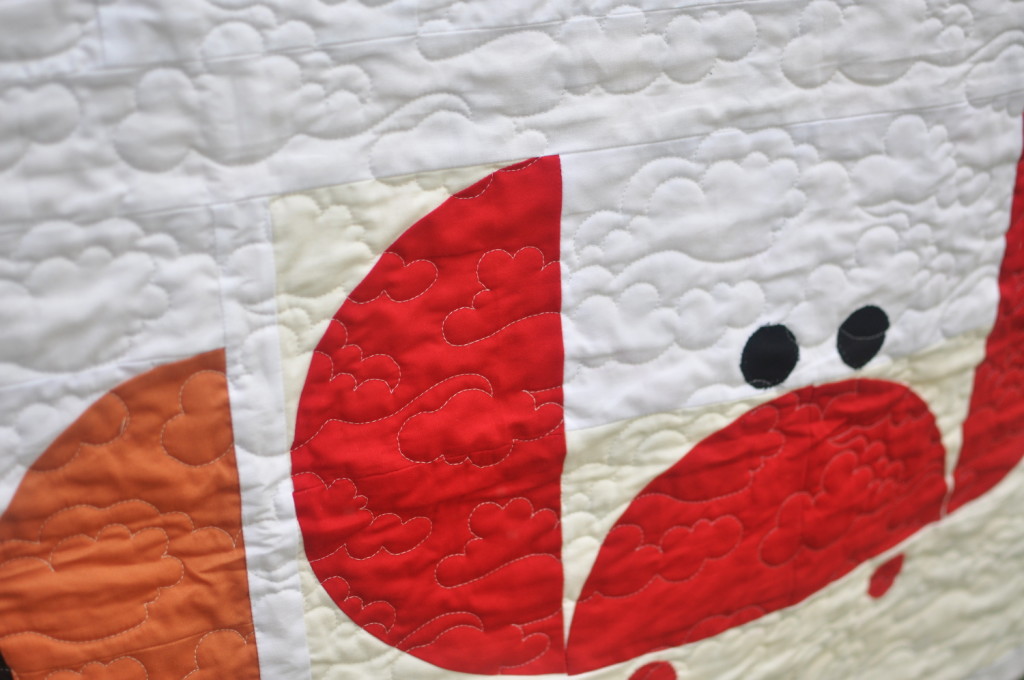 Bridget and Sue bound the quilts, and we couldn't be happier with the results!