We just had our first (properly) epically long sew in this past weekend — it ran from 10am til 8pm! It was wonderful seeing everyone who came, and people got a lot done. There was a ton of food, so we got to munch on yummy things all day long. Norine's Ritz+Rolos were awesome!
I spaced out and forgot to get pictures of Val's and Norine's projects, but I can steal a pic off Val's instagram feed… during the sew-in, we found out from Mai that our local Fabric Mart was carrying bolts of Cotton & Steel! Val and Norine left right away to build their stashes. 😀
Emily stopped by for a few hours to work on a beautifully precise star quilt for herself.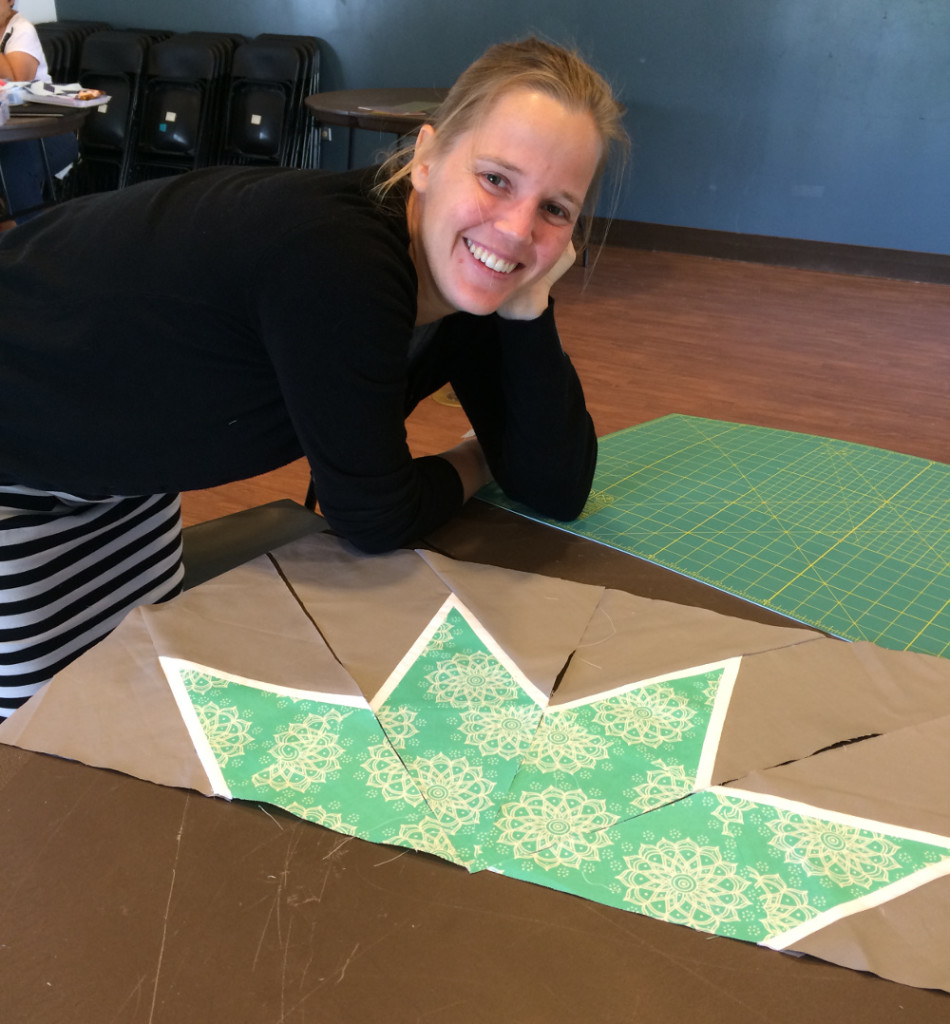 Jackie the super sewer finished an entire quilt top for her dad and two dresses for her daughters!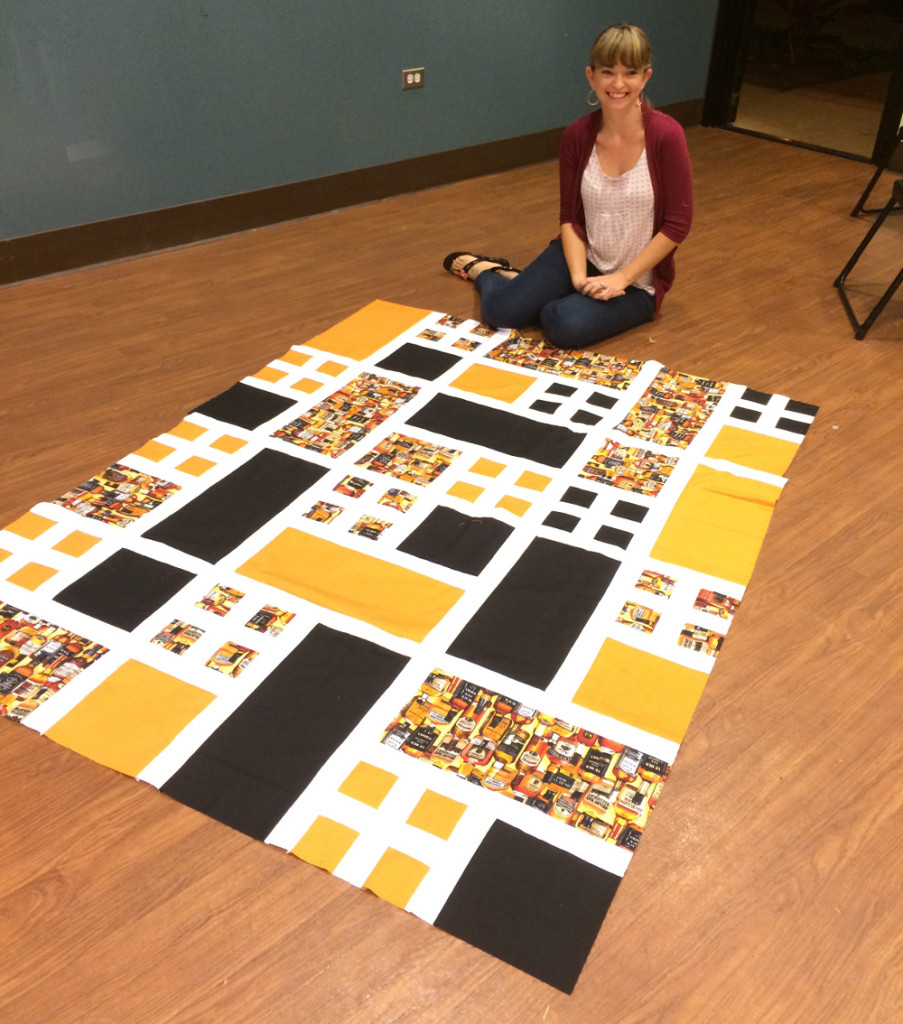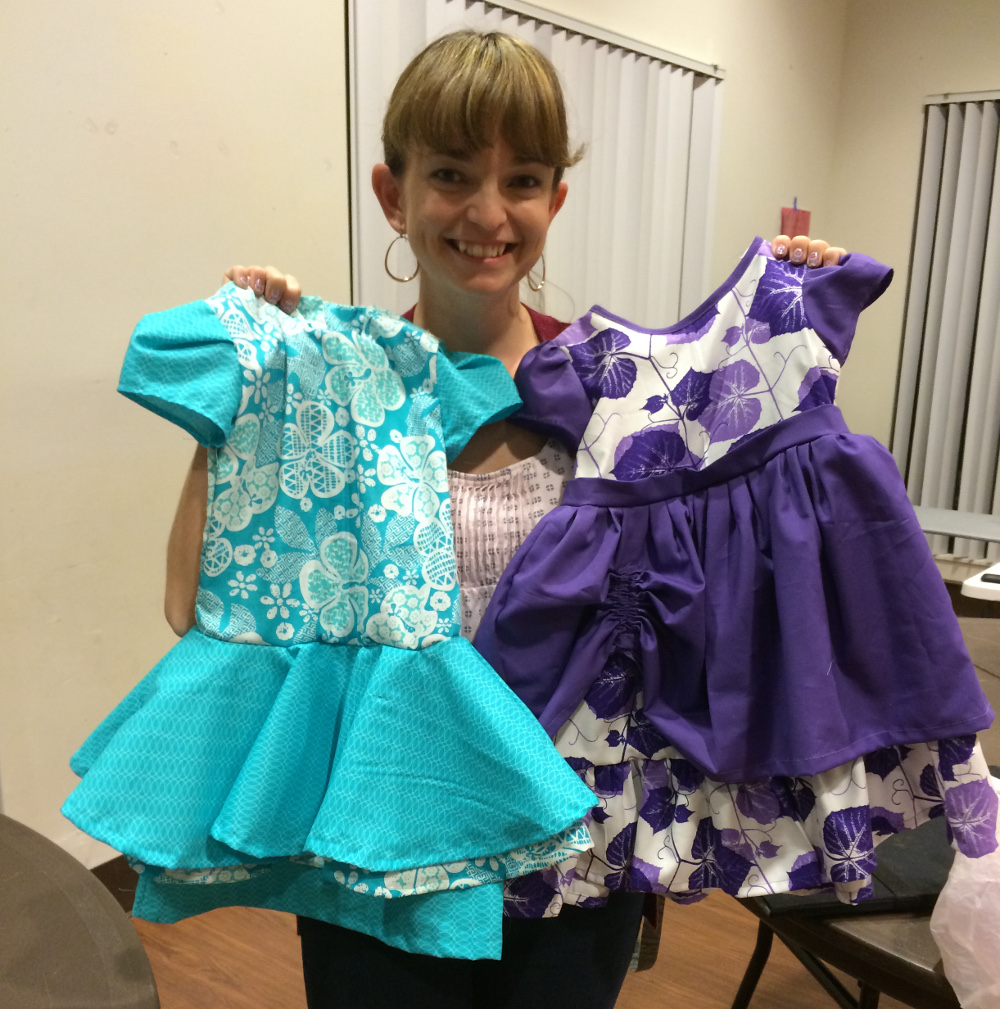 Trinia worked on adorable little boy quilts — many people commented on the cute lobster print!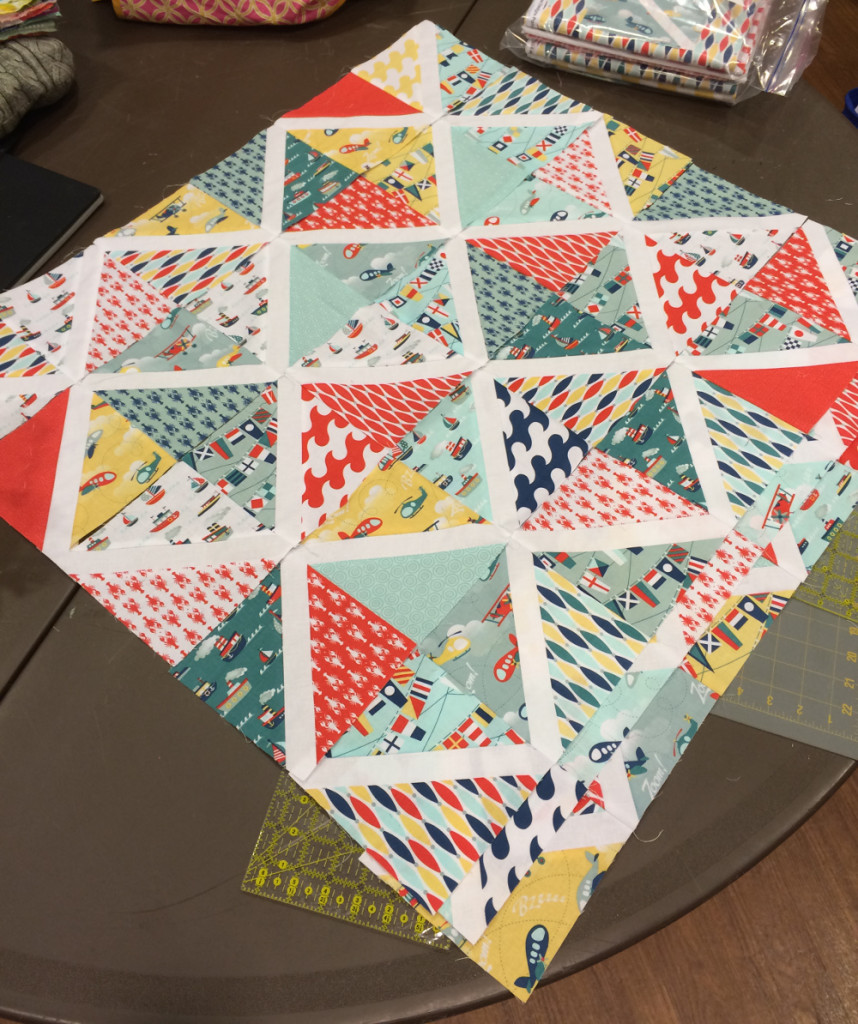 Mai continued with her seriously gorgeous Aviatrix Medallion quilt. She's going to have to keep an eye on it when she brings it in for show and tell, cause it could grow legs and walk away (back to my house)…