Aliamanu Community Center – Theater
The community center is in Aliamanu crater, which does have guard booths at both entrances, but there are almost never any guards in them.
Aliamanu Community Center
182 Kauhini Road
Honolulu
Directions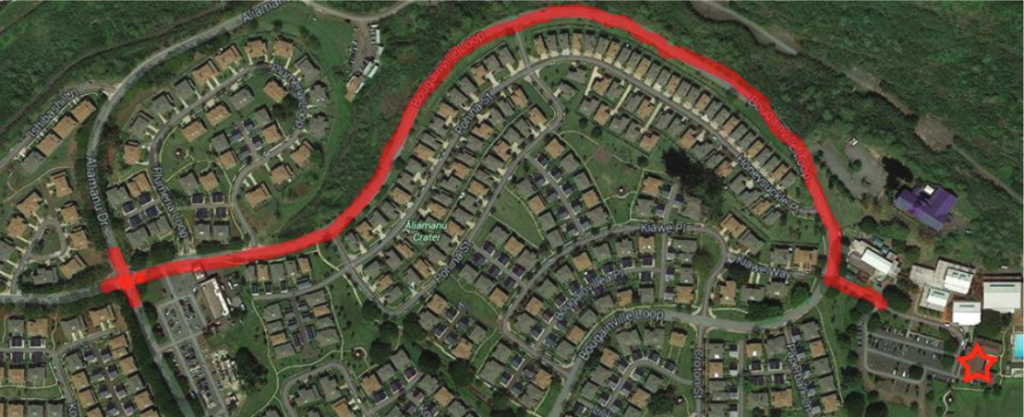 Our meetings are held at the star on the map, and the highlighted Bougainville Loop – Aliamanu Drive four-way stop is the closest major intersection. Our general meeting room is in the building at the end of the parking lot. Look for the OMQG sign on the theater door!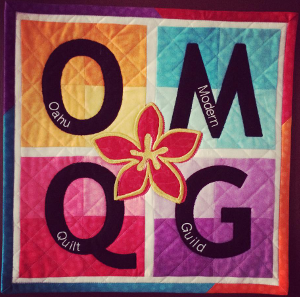 Aliamanu Community Center – Large/Small Activity Rooms
Some sew-ins are held in the Aliamanu community center's activity rooms. They are in the same building as the theater (above) and just past the theater. The large activity room is on the left (next to the theater), and the small activity is on the right (next to the bathrooms).