Our holiday meetup and mini swap at Ricado's last night was so much fun! We played a bunch of games, and Trinia donated fat eighth bundles in our guild colors for prizes. We also exchanged our two-color challenge minis, and everyone who participated in the swap went home with something beautiful.
Trinia was a real taskmaster on this challenge; these were the requirements for our minis:
Between 12″ and 18″ square
Minimum of 25 pieces
Quilting cotton
Natural fiber batting
Backing with label (name, date, location, title [if applicable])
Colors: Kona snow + 2 colors (can have different values of each color)
Here are the minis (usually photographed with the recipients)!
Val made an adorable red and blue Norway.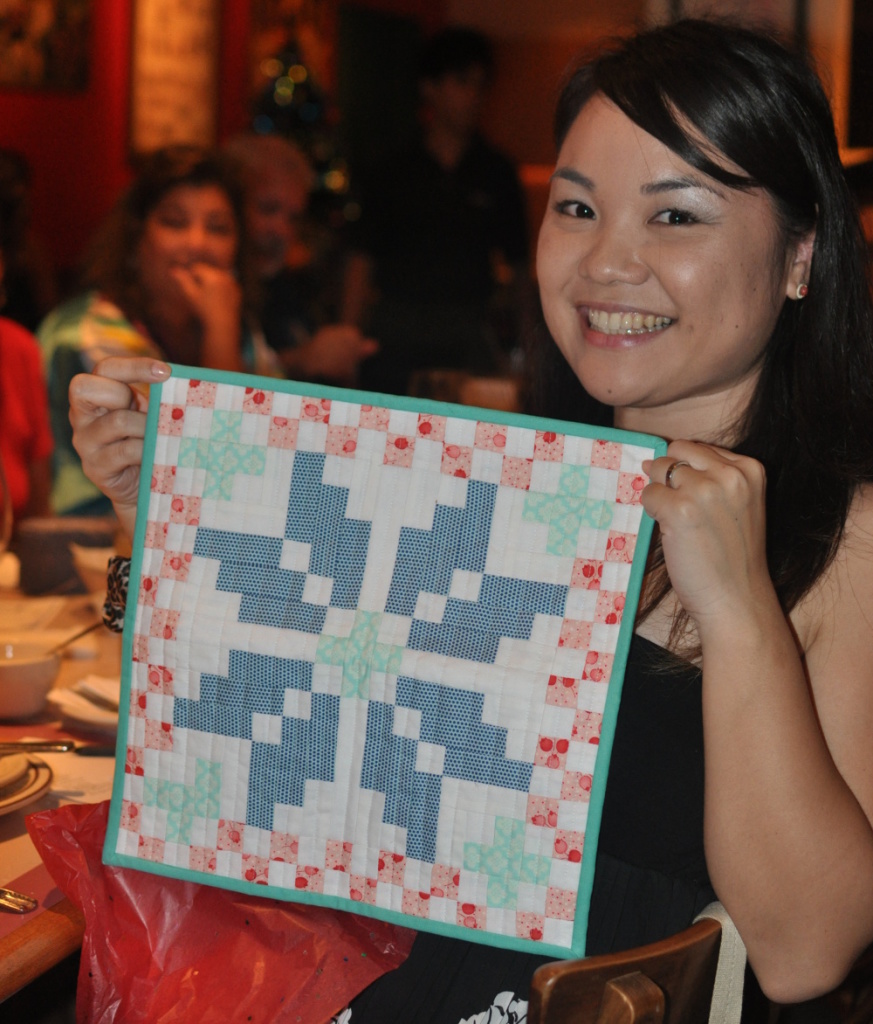 Megan made a fabulous black and white feathers mini.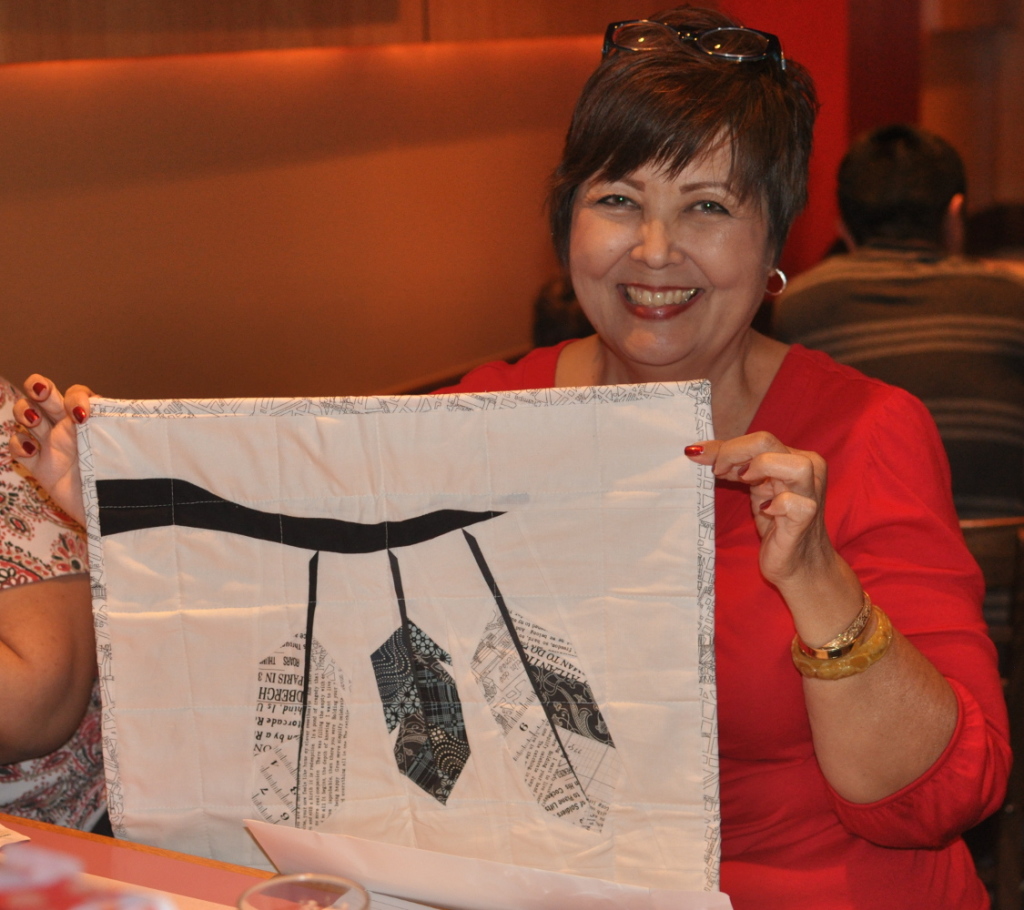 Sarah made a fantastic fussy-cut pineapple.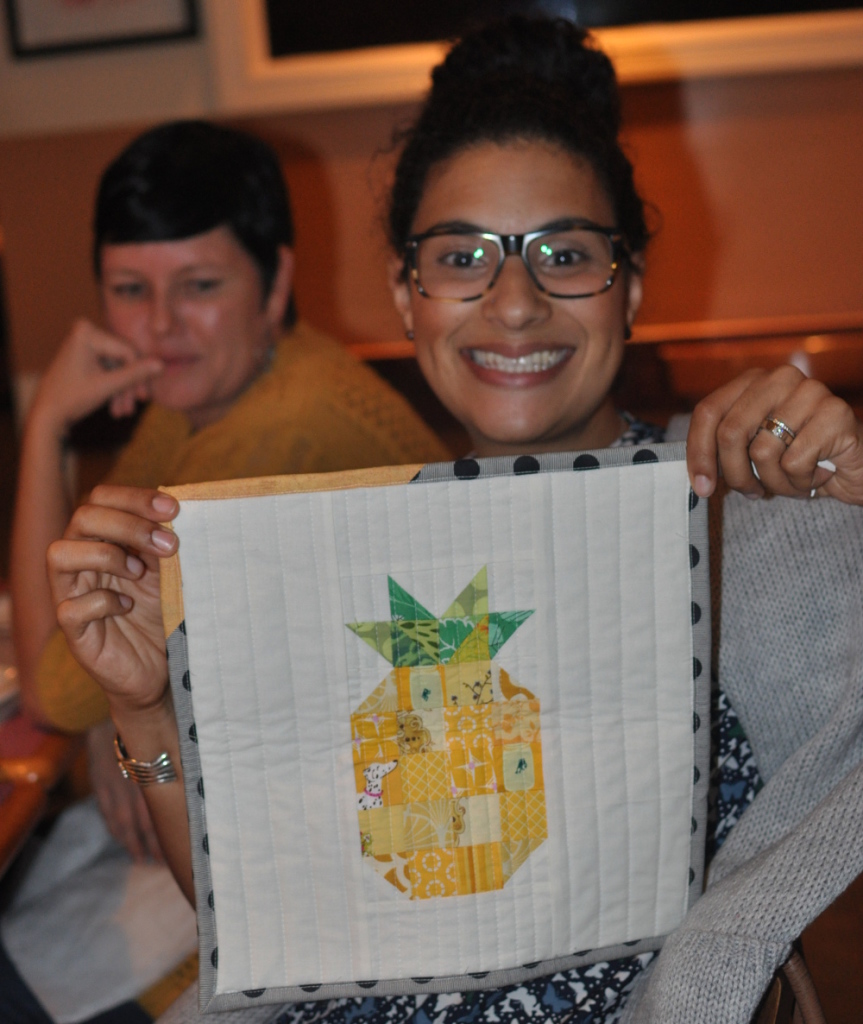 Jackie made a beautifully quilted sunset mini.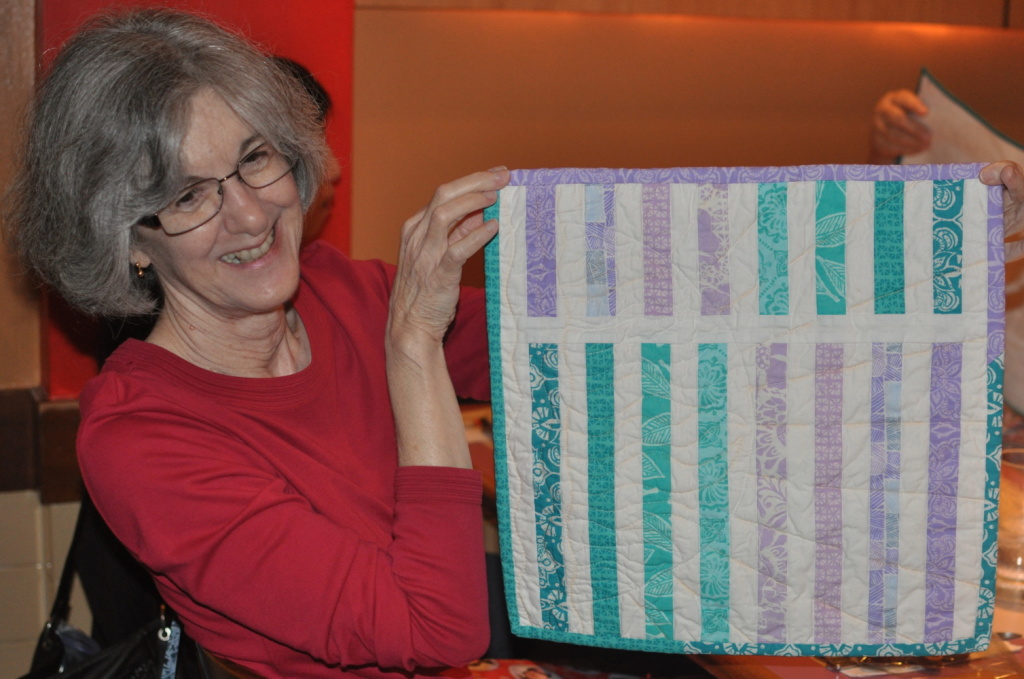 Ronnie made a super modern improv mini. The title is perfect: Which Way Is Up?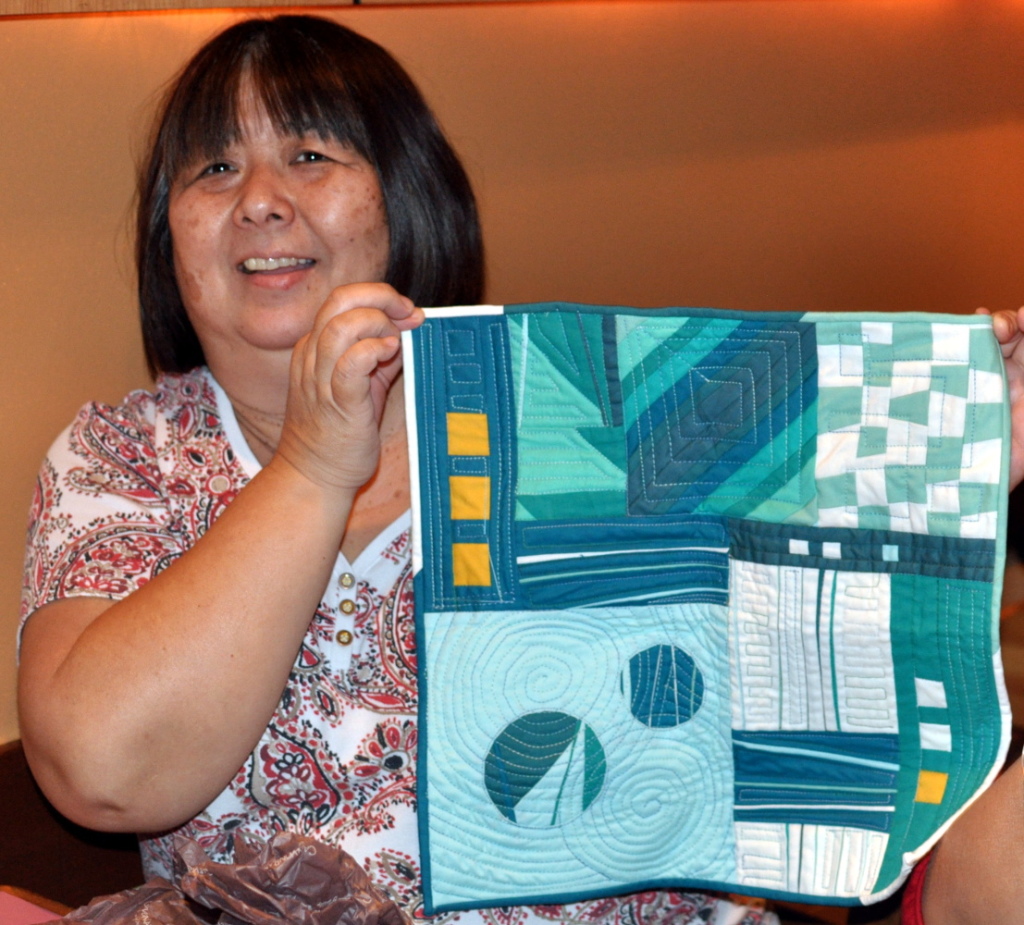 Mai made a terribly cute aqua and coral flying geese mini.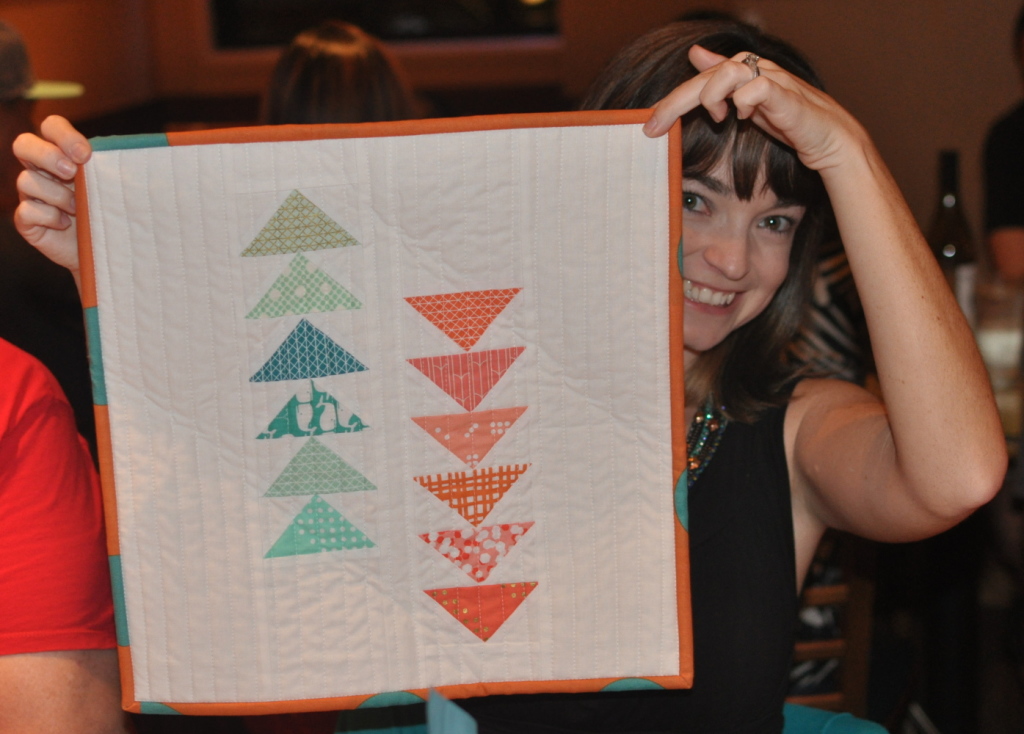 Trinia made a craaaaaazy intricate zig zaggy mini with over 400 tiny pieces! It was inspired by Gently Down The Stream.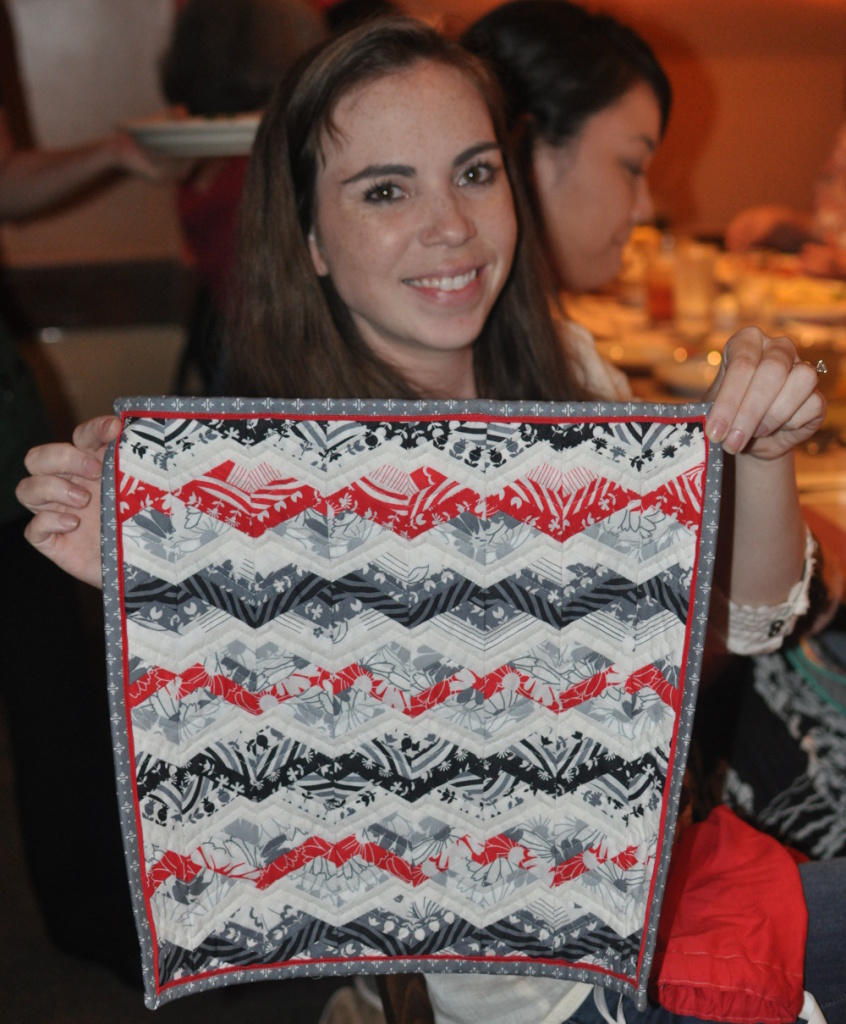 Alli made a Bartow mini with matchstick quilting.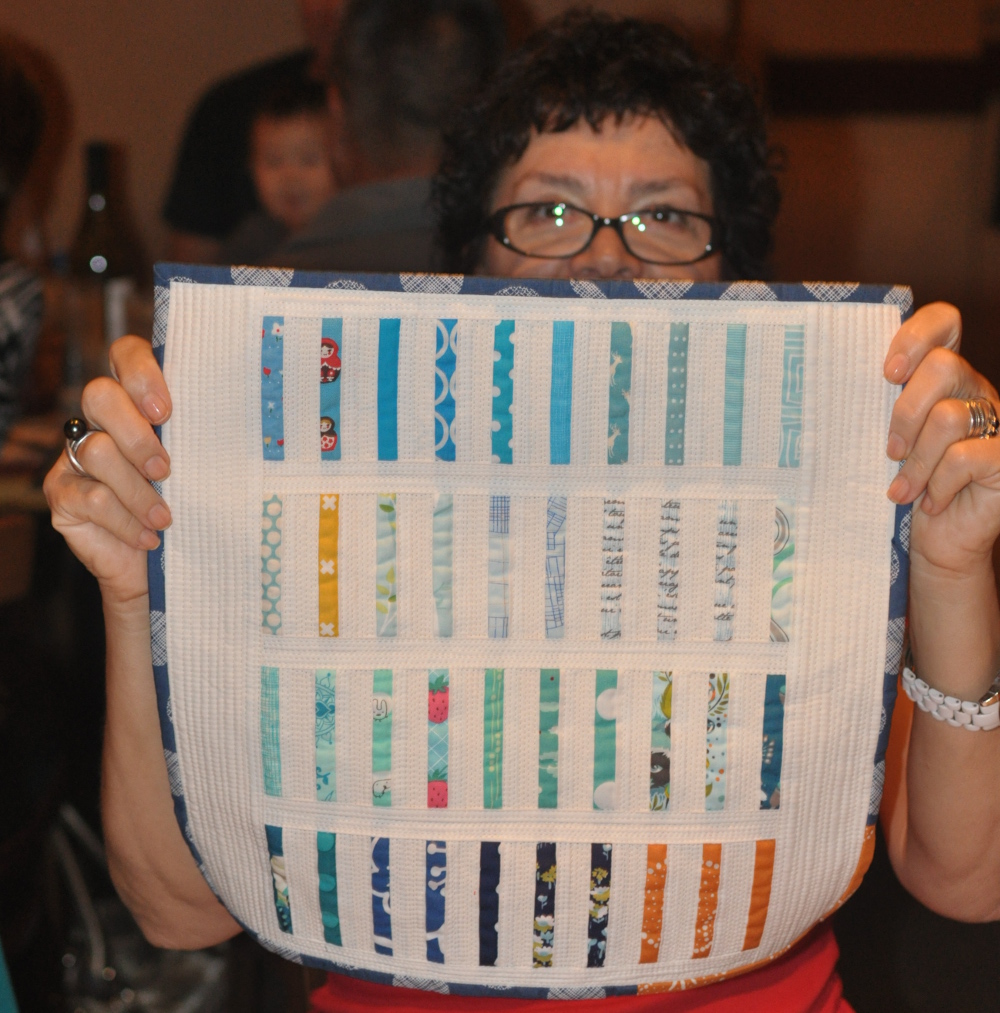 Leah made a lovely Christmassey Swoon.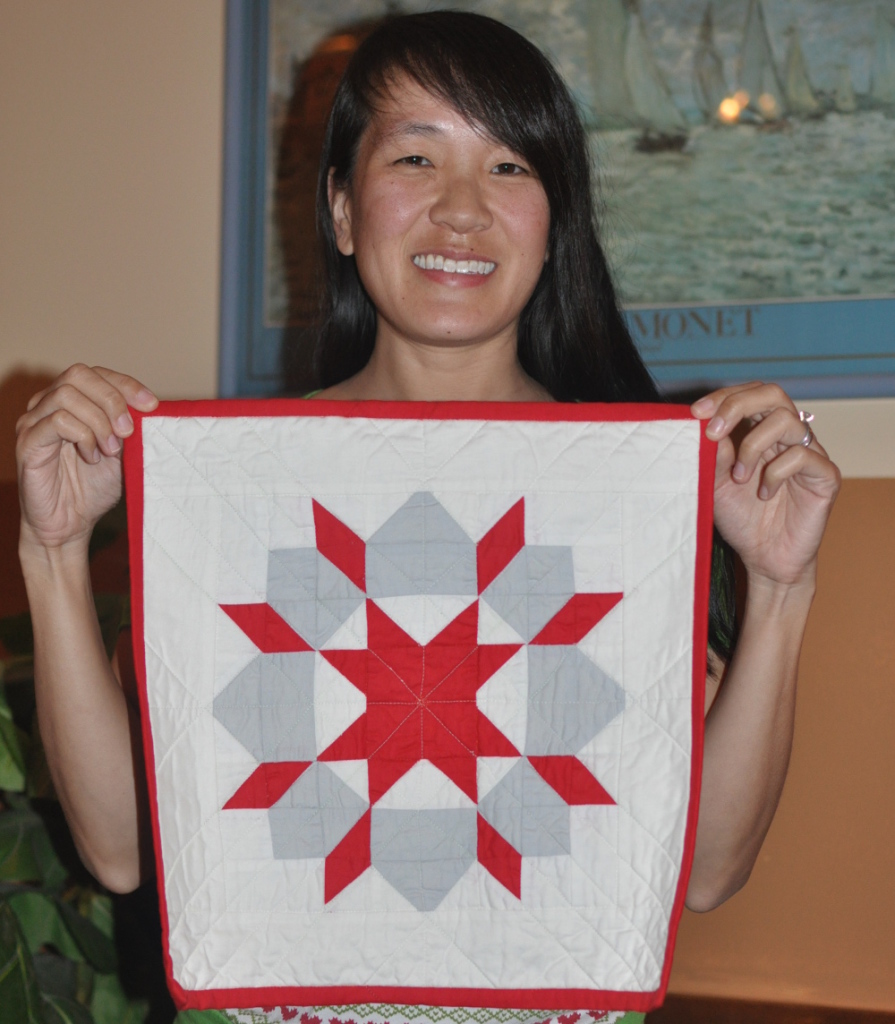 Norine made a wonderful blue and grey mini.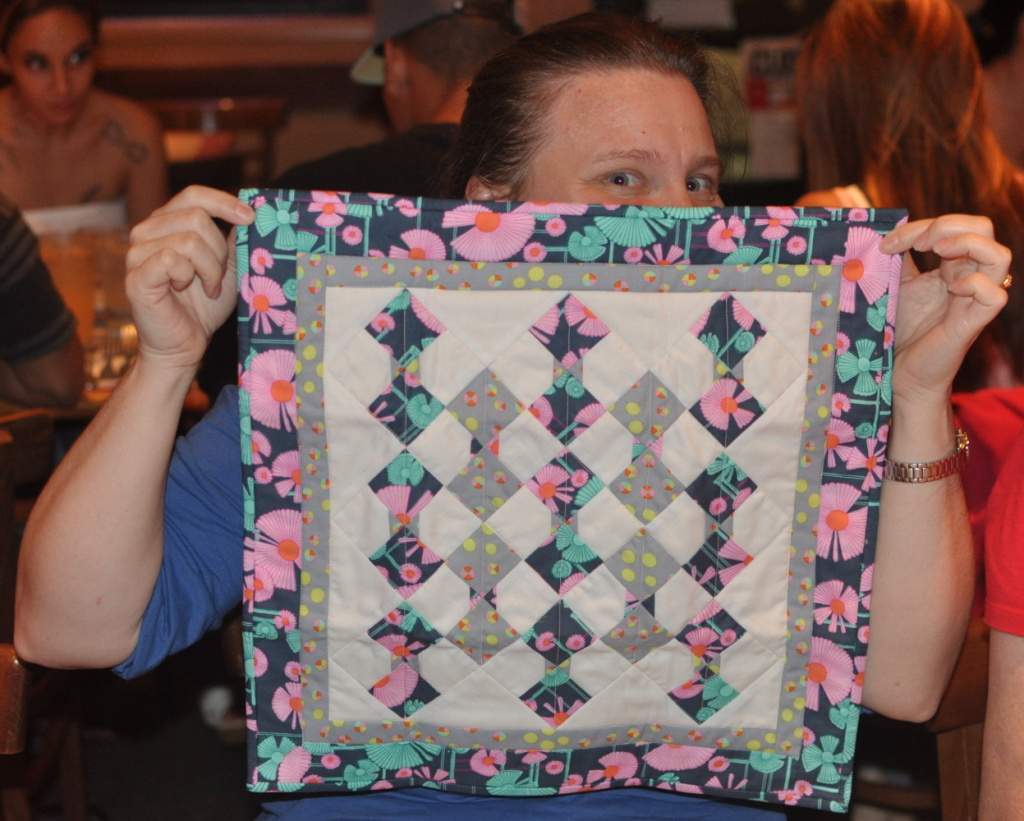 Finally, Nancy missed the swap signup but brought a mini top to show — she made a gorgeous carpenter's star that we all loved.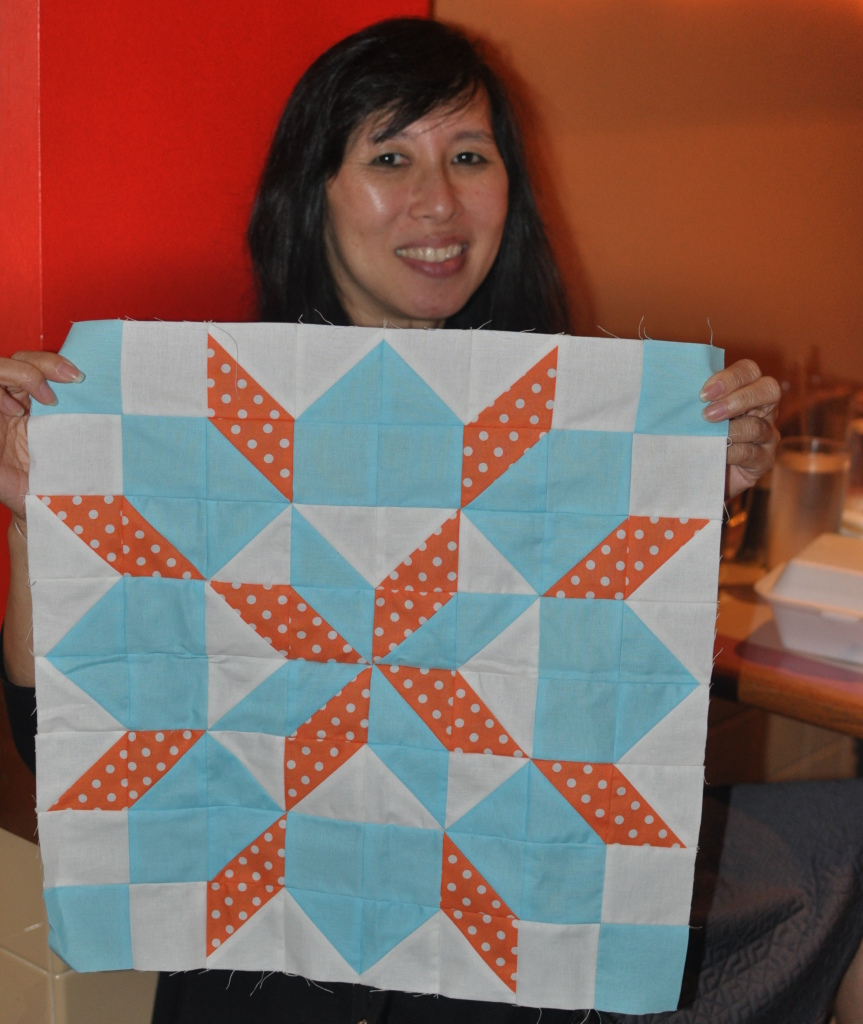 Thanks to everyone who celebrated the end of the year with us! 2015 is going to be even more fun! 🙂